Build a customized loyalty program of your own. LoyaltyLion is a data-driven loyalty and engagement platform, proven to increase repeat purchase and customer lifetime value.
Rated a 5 star loyalty program on the Shopify App Store
Glamcodes

Installing the app was fast and super user friendly

Shoptadpole

We tested a bunch of loyalty apps and this one was the best by far.

Lockshop wigs

Easy to set up and so many customization options. This works for any budget!

A Court of Candles

This is the absolute best reward program out here for Shopify store owners

Shop Curly Sue

This is such a simple and straightforward app to integrate and use!
An introduction to LoyaltyLion
Increase customer loyalty, repeat purchases and customer engagement

Add a customized loyalty program in minutes with no technical expertise required

Gain valuable customer insights and understand where to focus your marketing efforts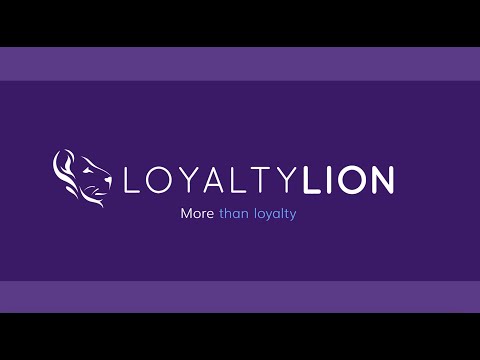 Use LoyaltyLion to add your own loyalty program in minutes and gain valuable customer insights.
Increase activity and customer happiness by offering points for any activity including signups, purchases, birthdays, Facebook Likes, social referrals and more. Your customers will collect points and redeem them for rewards to use at your store, which encourages long term loyalty and increases revenue.
Features included in our self-service plans
Available to stores processing up to 800 orders per month
REWARD ANY ONSITE ACTIVITY

Reward sign ups, purchases, reviews and much more

MOBILE OPTIMISED

Reward your customers wherever they are shopping

DEEP CUSTOMER INSIGHTS

Access our free Ecommerce Insights app and see which customers are at risk and need winning back
Offer points for onsite customer activities such as visits, account creation and purchases
Increase repeat purchases with loyalty rewards that can be redeemed within your store
Customise the name and branding of your loyalty program
Deliver real-time loyalty notifications
Access loyalty analytics and rich customer profiles
Operate in any currency
Offer a multi-channel program, optimised for mobile, desktop and Shopify POS
Manage your program with the ability to block customers and adjust point totals
Create a loyalty program for your small business
Why LoyaltyLion?
LoyaltyLion is an award winning loyalty program company that is trusted by thousands of ecommerce brands and millions of customers worldwide. We have been a Shopify technology partner since 2014 and work with ecommerce stores of all sizes.
We're thrilled to have LoyaltyLion as our Shopify partner.
Do you know who your unhappy customers are? Find them and turn them into advocates with our free Net Promoter Score app
Find out more
Do you know how many customers you lost this week? Identify and engage with loyal or at-risk customers with our free Ecommerce Insights tool
Find out more
Frequently asked questions
Why do I need a loyalty program?
Is a loyalty program right for a small business?
If you're getting sales, then you have potential people that might want to join your program, engage with your brand, and talk about it to others. We say go for it! Click here to read more about the right time to start a loyalty program.
Why is your pricing based on orders rather than members?
Charging on members is unfair – you end up paying for members that did not use your program that month. We only charge for orders that actually happen.
What do I pay for a self-service LoyaltyLion plan?
Our self-service plans enable you to build a loyalty program for your small business. Stores on our free plan can test out different LoyaltyLion enhancements, while those using our Small Business plan can access a range of features for a fixed monthly price.
Is LoyaltyLion easy to install?
You'll be able to install LoyaltyLion easily, without any technical expertise! If not, contact us and we'll help you out.
Can I migrate from another loyalty program?
Sure – after you finish setting up your LoyaltyLion account we can import your existing customer information.
What happens if I exceed the monthly order amount for a self-service plan?
You won't be automatically moved up a plan if your store starts exceeding the number of orders included in your plan – we'll get in touch to discuss your requirements.
How can I make sure I'm delivering an ROI on my loyalty program?
As well as the customer analytics available with the free plan, you can also download our free Ecommerce Insights app on Shopify. Use Ecommerce Insights to see the value of your loyal customers, and identify those at risk. This will help you focus your marketing efforts to achieve the highest ROI. Find out more about Ecommerce Insights.